A family story !
La Grange aux Herbes is above all a family story with a capital "F". Founded in 1982, its founder's passion for plants is still at the heart of our know-how today. Installed in Moselle in the heart of an agricultural village, the LONCAR family (daughter, son-in-law and granddaughter of the founder) welcome you.
Our deontology : simplicity at the service of efficiency!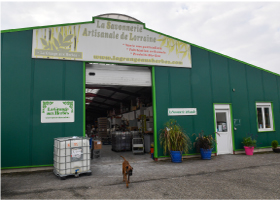 Our strong points :
- local and artisanal manufacture
- respect for the consumer
- a fair and reasonable price
- Quality raw materials
- Extra-soft products for all skin types

For more than 35 years, our customers have encouraged us to continue our efforts, so thank you in advance to those who will talk about us. You are our best advertisement!